Thursday, July 28, 2011
The Hair of 1979
---
A collage of 1979 yearbook photos, posted to Flickr by scarlatti2004:




tags: 1979 1979 hairstyles 1970s the seventies link to this post 1979 home 0 comments


What happened in 1979? It was the year of "My Sharona," Disco Demolition Night at Chicago's Comiskey Park, the start of the Iranian hostage crisis, the founding of Home Depot, and the release of Apocalypse Now, Mad Max, and the China Syndrome. Check back often for another dose of 1979.

---
Awards for 1979
Academy Awards for 1979
Emmy Awards for 1979
Nobel Prizes for 1979
Pulitzer Prizes for 1979
Tony Awards for 1979
---
recent posts
1979's Disco Demolition Night
The Best Albums of 1979
Andy Kaufman Does Elvis, 1979
1979 Music: Squeeze on Top of the Pops
The Top Single of 1979


archives
February 2010
February 2011
July 2011
September 2011
October 2011
November 2011
December 2011





Films released in 1979:

Alien
The Amityville Horror
Apocalypse Now
Breaking Away
The China Syndrome
Kramer vs. Kramer
Norma Rae
Rock 'n' Roll High School
The Warriors

A full list of movies released in 1979 at Wikipedia.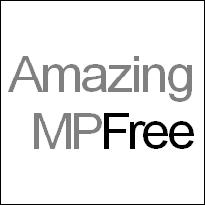 Notable music released in 1979:

"Get the Knack" by the Knack.

---
Other years to explore -- what happened in:

1950 1951 1952 1953 1954 1955 1956 1957 1958 1959

1960 1961 1962 1963 1964 1965 1966 1967 1968 1969

1970 1971 1972 1973 1974 1975 1976 1977 1978 1979

1980 1981 1982 1983 1984 1985 1986 1987 1988 1989

1990 1991 1992 1993 1994 1995 1996 1997 1998 1999

2000 2001 2002 2003 2004 2005 2006 2007 2008 2009

2010